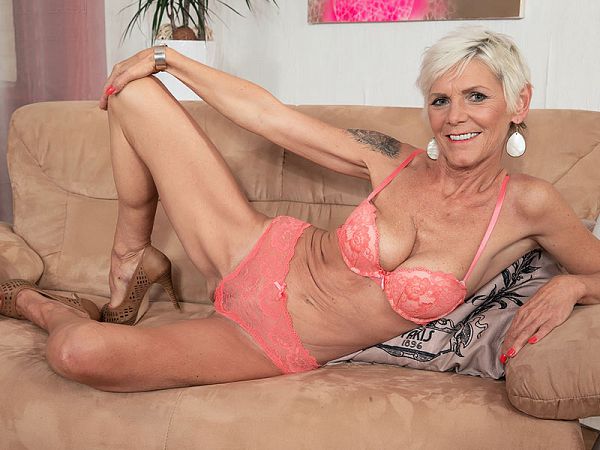 "My children would be very surprised to see their old mother in a naughty magazine and on a porno website," said white-haired Nicol Mandorla, a 57-year-old wife from the Czech Republic. "I am not a person who is usually an extrovert. I am usually very conservative. I am not a swinger and I am not a nudist. I know some people who are very wild sexually, but I am not one of them and this would surprise them."
In this scene, thin, long-legged Nicol is quiet and sexy. She does a slow strip to reveal matching bra and panties under her casual shorts and top then starts playing with her pussy and ass and doing all kinds of good things with them. She really enjoys showing off and spreading her ass, and who could blame her with that bangable booty?
"It is a lot of fun to be able to do something like this," Nicol said. "Most women at my age cannot."
Most women her age don't look like her. Those who do…well, they're here!
"I signed up with an agency, and they contacted me and asked me if I would like to do this," she said. "I thought about it and said, 'Okay.' I thought it would be fun, and it is."
We asked Nicol if she plans on having sex while watching her videos with her husband. She said, "Of course! And maybe I will catch him masturbating to my photos and videos and we can have fun then, too."
Lucky man. Lucky us, too.