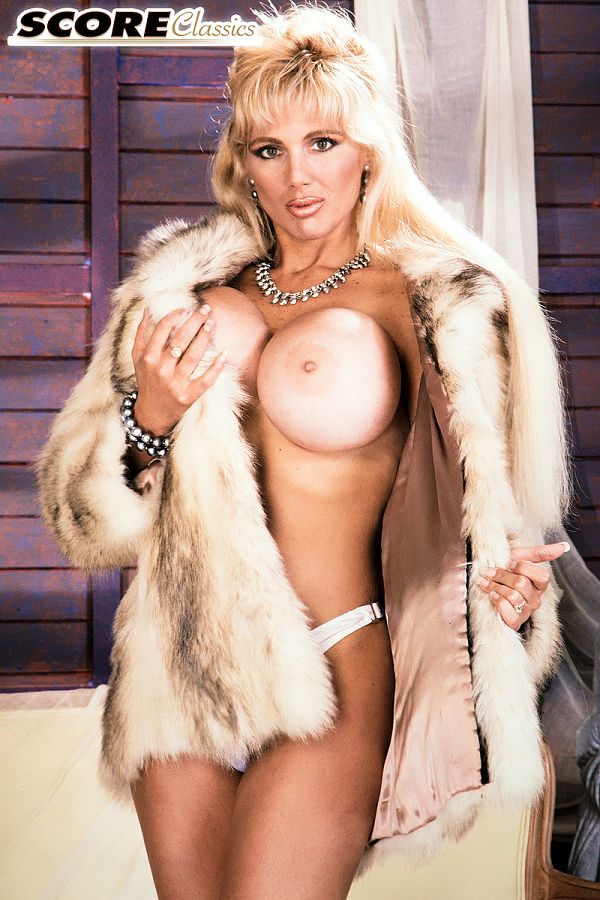 Between shoots, Kayla Kupcakes talked to the editors about her boob beginnings.
"I started dancing when I was 19. I started at the Dollhouse in Fort Lauderdale. In Pompano. I had a fight with my boyfriend and I was staying in Opa-Locka with some friends. My cousin took me to Fort Lauderdale. She was a bartender at the club. And I started dancing there. I was shy, I guess. I had another girl walk on stage and hold my hand at the time. Girls go on with you. She was holding my hand and marching me on stage."
Kayla was on several TV talk shows when big-boobed dancers were popular topics in the 1990s and early 2000s.
"Jenny Jones was good. I've been on Rikki Lake. I didn't like her show, but I liked Jenny Jones. I've been on three times. The first one was "She's Showing Too Much On Top." The second one was "Female Players." And the third one was "Sexy Sisters Give Frumpy Sisters A Sexy Makeover." Me and Terry Weigel [American porn star] were on that one. Some people in the audience are nasty. They get paid to do that. There are plugs in the audience that are paid to be mean to you. You just have to kind of give it back to them when they do that. Get sassy to them."