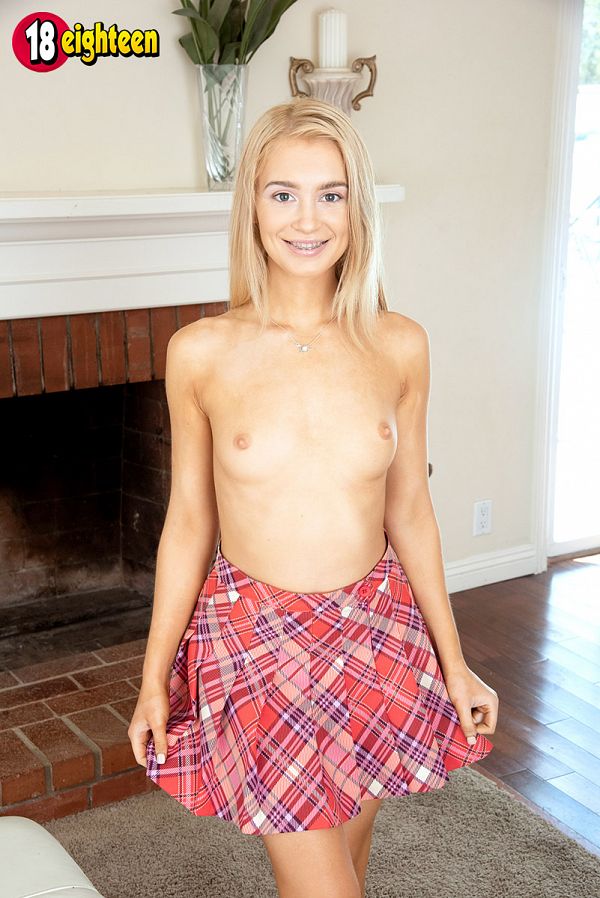 She's back for more dirty antics!
Anastasia should be studying, but how is she supposed to do that with a wet, horny pussy? "It's so hard to focus when your panties are soaked. That's why I have to study extra hard. I'm always distracted by my horny pussy in class! All I can think about is cumming on a hard cock."
Speaking of cumming on a hard cock…
Anastasia did that in our studio. But this time around, it wasn't just her pussy cumming. "I got fucked in the ass! It was so exciting. That guy was freakin' hung! I feel like I levelled up my sex skills after taking that huge dick in my ass." Be sure to check out that scene by going to her model profile!
Are you popular with the boys in school?
"You could say that. I probably spend just as much time under the bleachers making out as I do in class. I never have any trouble finding a date, and a lot of other girls hate me for that. What can I say? I love to flirt…and I love to fuck. The girls don't need to be jealous though. I love pussy and I'll fuck them too. One-on-one or in a three-way."