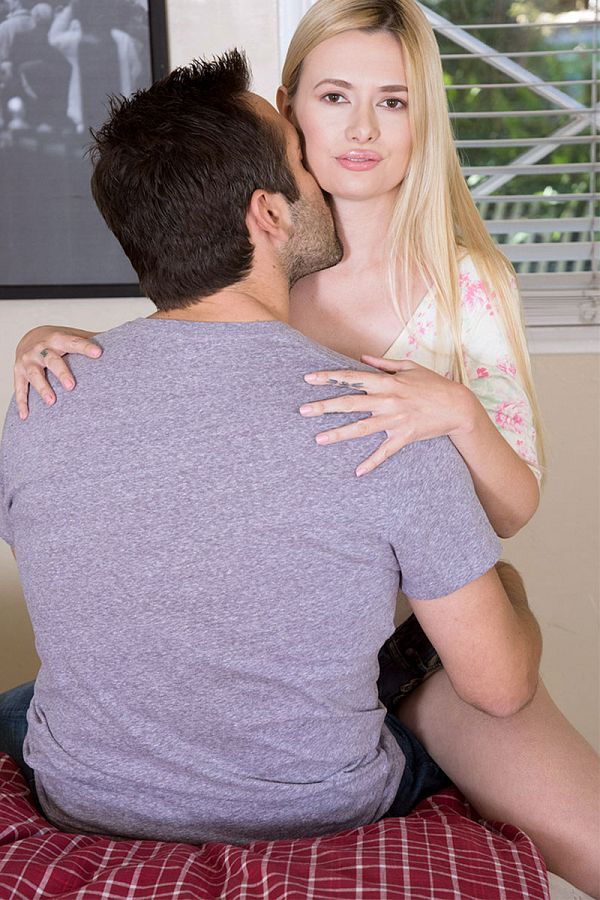 Occupation: Bookstore employee; Age: 33; Born: April 3; Ht: 5'3″; Wt: 92 pounds; Bras: 34A; Panties: Anything but thongs; Anal: Never done it; BJs: Swallow; Masturbate: Oh yeah.
Kennedy sat down for an interview with one of our videographers and spilled the beans about her sex life. "Nobody would expect to see me in porn. I'm a private person. And you know what's funny? My favorite position is missionary, which I know is lame, but it hits me just right."
Kennedy didn't look lame or tame when our stud pulled his cock out for her. "I love giving and receiving head, both to guys and girls," Kennedy said. "So when your guy stuck his dick in my face, I was in heaven. I don't have any tricks for sucking cock. I just start gently sucking the head, get the shaft nice and slobbery, and then I sensually give it a tongue massage. I've never had a guy complain!
"Besides shooting porn for you guys, the sluttiest thing I've ever done was suck off a bunch of guys at a glory hole. My boyfriend had just broken up with me and I was feeling lonely and horny. I stopped into a porn shop to pick up some movies and mags, but then I saw the little booths in the back. I wandered back there, and all of the guys in the place followed me. I ended up blowing, like, four of them, I think."