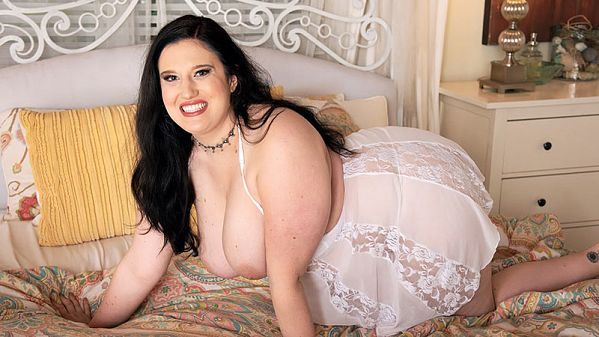 A delightful young cutie from Las Vegas, Blake Emerald bought her first bra when she was eleven years old. "The boys in school used to laugh at me about being the biggest-busted girl in school, especially when I would skip wearing a bra," Blake said.
"I played softball and used to run long distance. Now I like to do Yoga. I'm always happy to get even more flexible. I really like watching baseball, football and hockey. My favorite teams are the Boston Red Sox, the New England Patriots and the Vegas Golden Knights."
Now this is an XL Girls first: Blake says she's a virgin. She talks about being a virgin in this video and in more detail in another scene. Blake also says her tits have never been fucked either. This is a surprising revelation from a girl in adult entertainment.
"I'm a virgin so I'd super like to have some really good sex one day. I masturbate a few times a day regularly. Since I am a virgin, though, I only ever use a vibrator and usually only externally."
Any questions?