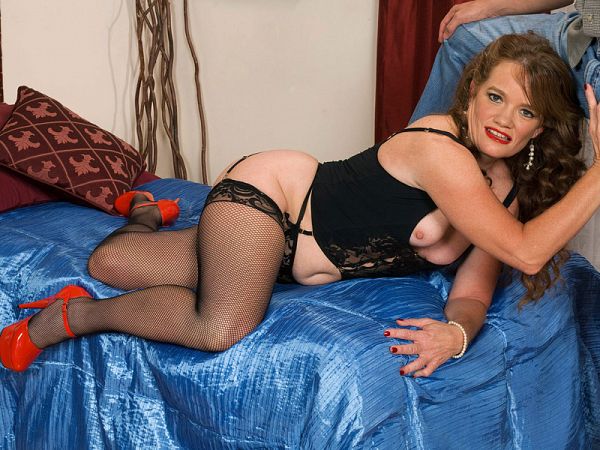 We could tell you what 46-year-old MILF CiAira Red does in this scene, but we'd rather let her do the talking.
"Today will be my first time getting fucked in front of the camera," CiAira tells us. "Today, I'm going to suck cock. Nice, young, hot cock. And then I get to have it in my pussy, which is so wet and hot. Care to watch? You want to watch this ass be fucked nice and hard?"
Absolutely. Now, guys, make sure you watch this video all the way through because when the stud is finished pummeling her ass from behind, he explodes his nut directly onto her asshole. CiAira reaches back to touch it and says, "Oh, that's cum in my ass. Take a look." And then she rubs it in.
CiAira has long, red hair, a voluptuous body and a look on her face that says, "I'm always ready to fuck." She was born in Kansas City, Missouri and now lives in Minneapolis, Minnesota. She's 5'2″, 132 pounds. She enjoys photography, graphic design, building childrens playhouses, writing, reading and gardening. And, of course, fucking. She loves anal sex.
"I'm the kind of girl who'll ask for it," she said. What kind of girl is that? "A horny 40something who knows what she wants." We like that kind of girl.