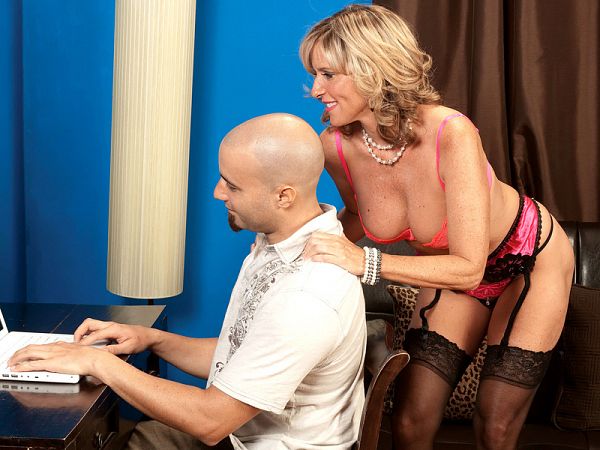 Working hard? Need a stress reliever? How about a MILFy stress reliever who's barely dressed in sexy lingerie? Jodi West is your woman.
After loosening up your neck muscles, she gets your cock muscle hard then sucks it like only a mature woman can. She strokes and sucks and sucks and strokes, and before you know it, your body is tensing up but all the tension is leaving your body at the same time.
Jodi, a 46-year-old wife from Las Vegas, really knows how to suck a dick, and her shaved pussy takes a good pounding, too. Jodi knows her talented mouth and tight cunt have worked their magic by the way you shoot your load on her face. Now back to work, slacker!