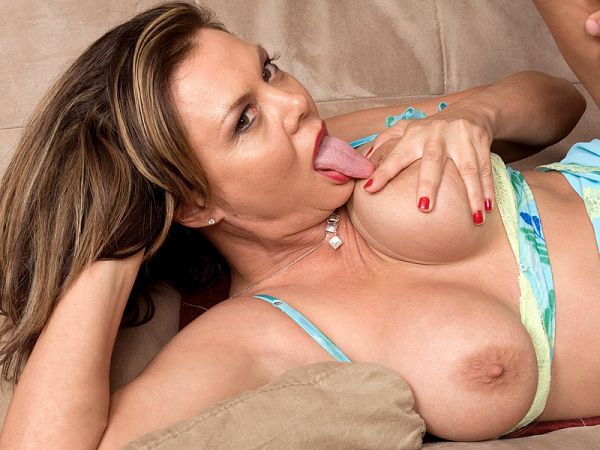 This video answers the age-old question, "What would you do if you were walking down the hallway in your apartment building and heard solo fuck-girl noises coming from behind one of the apartment doors?"
In this case, the fuck-girl noises are coming from Ginger Taylor, who's playing with her pussy while watching a SCORE video of Daphne Rosen getting ass-slammed. She's screaming out, "Oh, I'm so horny!" and she's so disappointed when her husband calls to say he's going to be late. Stupid dick wad.
Fortunately for Ginger (and to answer our original question), some dude walking down the hallway hears her and walks into her apartment. Ginger pulls down his shorts and starts sucking on his rod. And let this be a lesson to you.
Ginger Taylor is 46 years old and from El Paso, Texas, and she said, "This is the best thing that's ever happened to me! I've become a sex symbol at age 46, fucking and sucking studs on camera. Why didn't I do this earlier?"