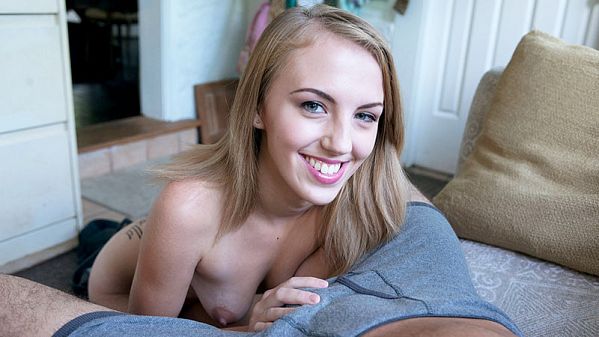 Jenna has a great sex life. Her guy fucked her last night. He's going to fuck her again today. This time you get to watch.
Jenna is from Waukegan, Illinois. She's only 20 and she's a natural blonde. She's 5'4″ and weighs 98 pounds. She wears a 32B-cup bra. Her favorite activities include the following: sucking cock, getting fucked doggie-style, shopping, going out to eat and swallowing thick loads of cum.
"I've only ever had two orgasms in a row, but I'm hoping one day to have three or four," she told us. "I've just got to get my boyfriend to last longer!" Well, if he keeps fucking her day after day, he'll probably get there.