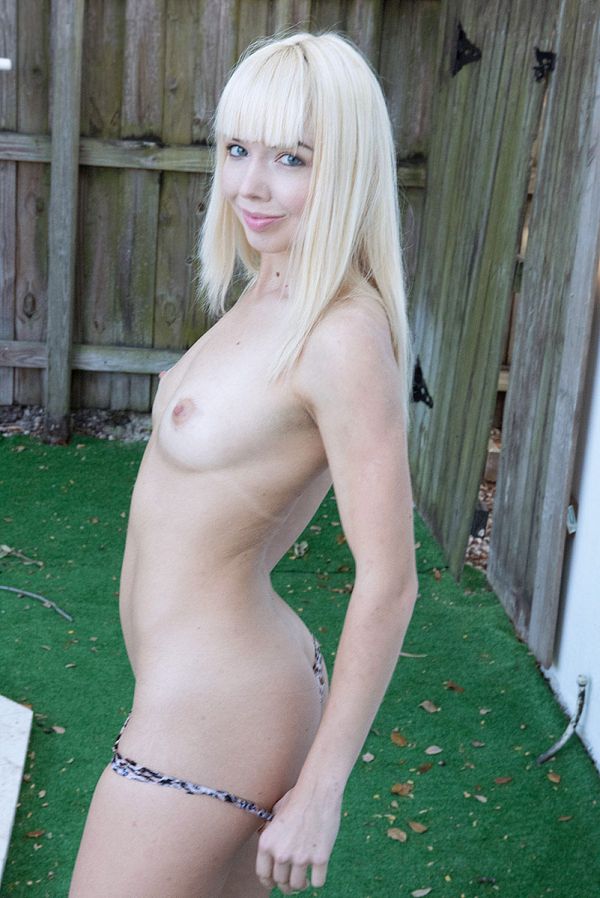 Occupation: Student; Age: 24; Born: January 26; Ht: 5'5″; Wt: 115 pounds; Bras: 32B; Panties: Rarely wear them; Anal: No, thanks; BJs: Usually spit; Masturbate: Doesn't everyone?
"I keep fit by running and doing yoga," Sveera told us. "My college has a good gym, so I spend a lot of time in there. In fact, that's where I find most of my dates. I like big jocks with muscles, so it's a perfect place to pick up guys for a quick fuck session between classes.
"I can be fairly assertive when I need to be, but I like being submissive when I'm with a man who knows what he's doing. If he hesitates or seems unsure of himself, then I'll take over, but it's a strike against the guy. Just man up and treat a woman like a woman. I'm small and flexible, just pick me up and fuck me hard!
"The thing that turns me on more than anything is neck kissing and teasing. The anticipation is what makes sex really special, I think. I love when a guy kisses his way down my body, lingering just long enough to make me squirm."