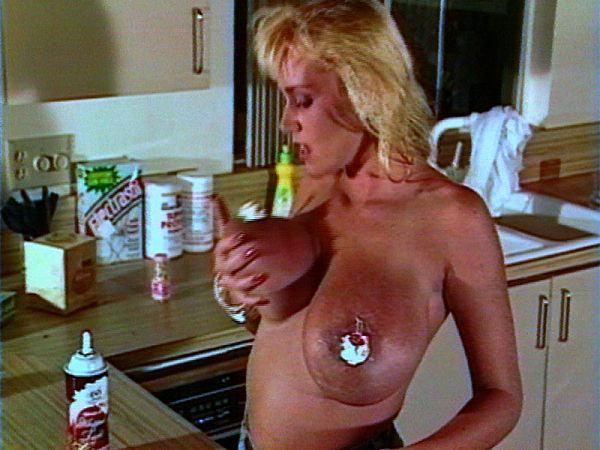 L.A. Bust did very little video modeling. During the 1990s, dancers such as L.A. were constantly traveling from club to club around North America and usually only had a limited window during the year to do magazine and video shoots.
Today, SCORE produces a video that matches the photo set, but during that decade, more magazine pictorials than videos were shot.
"I was born and raised in Orange County, California, surfed on Huntington Beach, spent my winters in Palm Springs and summers in Lake Tahoe," said L.A., who now lives in the Houston area where she began her career.
"I was working as a waitress at a topless club called GiGi's Cabaret. The owner thought I would do well as a feature dancer because my tits were so big. At first, I thought he was kidding because I had always felt that my boobs were too big. I had always wanted a smaller bustline to look more normal. Little did I know that so many guys were turned on by my 'abnormal' titties."