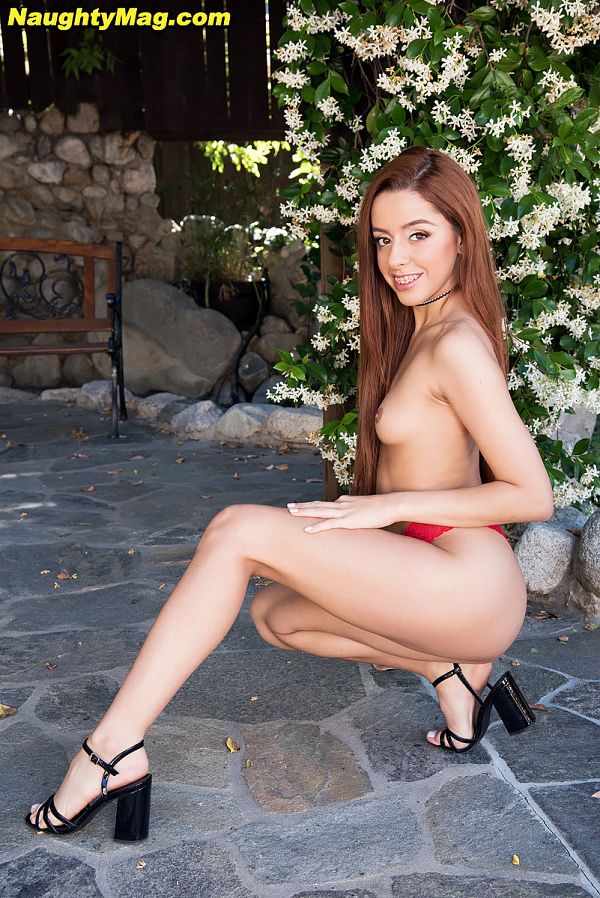 Occupation: Ballet instructor; Age: 19; Born: February 3; Ht: 5'4″; Wt: 100 pounds; Bras: 32B; Panties: Thongs or commando; Anal: I love it; BJs: Swallow; Masturbate: Almost every day
Isn't Vanna a little cutie? The brace-faced ballet instructor made a strong impression with our photographer when we asked her to start stripping. "Oh my gosh," she exclaimed. "I'm already so wet just thinking about doing this! It's like a dream come true.
"I lost my virginity on an early-release day in high school. I brought a boy home and told my parents he was gay so they wouldn't worry about him. We fucked in the pool, the bathroom, my bedroom and the living room before my parents came home and we had to stop. It was incredible. I was hooked immediately. I knew I was, like, pretty much a sex addict.
"I love bondage and rope play. I think being tied up by a big, strong guy and used for hours on end in every position imaginable would be the hottest thing ever. I just need to find a guy handy with a rope."