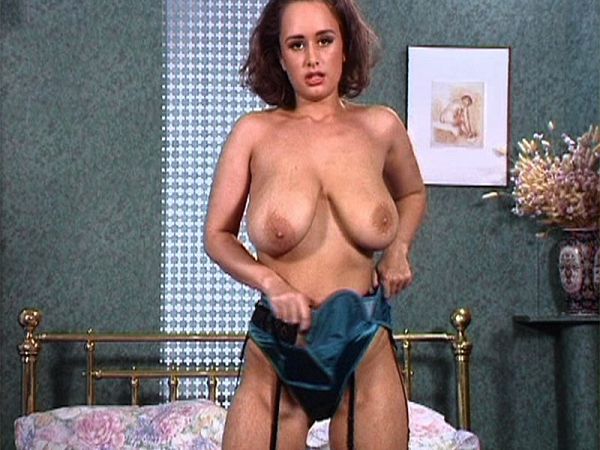 Sarah Lee dances, strips off her clothes down to her garters, stockings and heels, pulls and tugs her pliable tits and rubs her furry pussy with her fingers. Very much a girl-next-door, Sara Lee has what we call "splayable" boobs. Following the director's instructions, she rubs the vibrator along and between her tits, then guides it between her pussy lips while her free hand tugs on her stretchy breasts.
For an English girl who wasn't a personal fan of masturbation, Sarah Lee filled her oiled pussy deep with a giant, cock-shaped vibrator in this raw, unedited video with original audio. While she's using the toy, a loud buzzing noise can be heard. It wasn't the vibrator, it was a plane flying overhead. The director has her rub her clit with the tip of it. "Is it buzzing?" he asked Sarah, who preferred cock to toys and was candid about that on-camera in her conversation with the director.
Magazine readers in any country back in the 1990s never saw the girls fucking themselves with toys or fingers. Only on VHS tapes in certain countries could they see masturbation and fucking. The on-camera conversations the girls had with the photographers were usually removed to streamline the scene and keep it in the fantasy zone.
Filmed over two-years in 1994 and 1995, Sarah eventually did a XXX scene with busy Brit performer Marino aka Super Mario and a girl-girl still photo shoot with pussy-lover Chloe Vevrier