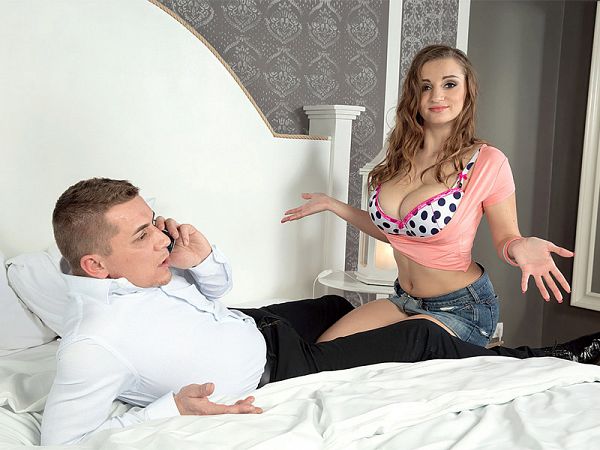 Suzie Sun was a delicate, sweet young thang that one of our contributing photographers found in the Czech Republic, a small nation populated by busty girls. But don't let that sweet, delicate part fool ya. Her sex drive breaks the meter.
The story here is that Suzie has to come-on aggressively to Steve, who is doing business on his phone and ignores her pushy behavior. If you believe that, I'd like to sell you the air rights to the Eiffel Tower. Steve eventually drops the phone and does his own come-on to Suzie by cumming on her.
Suzie is the kind of girl who inspires guys to become porn performers. Her picture should be on a recruitment ad.
Suzie had no shyness from the snap about getting her natural tits out on-camera, spreading the pink and fingering then quickly shifting to fucking. And just as quickly as she appeared, she went ghost.
Physically, Suzie is a lot like Estelle Taylor, Jessie Simmons, a pre-pregnant Casey Deluxe, Lana Ivans and Lola Hot: slender, naturally busty young girls with tiny waists, girls you could pick up with one arm.