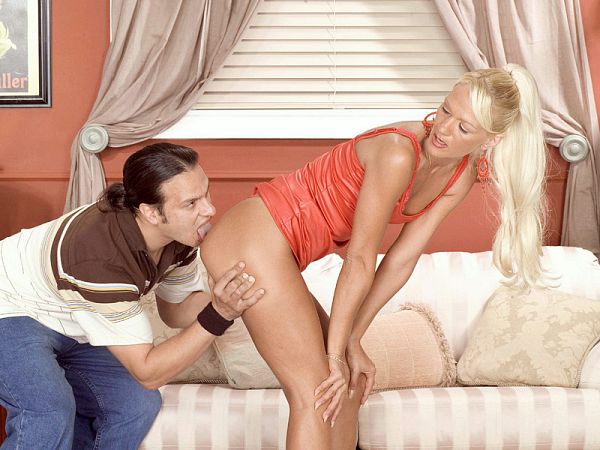 "I'm totally into men," said Tiffany, a 42-year-old divorcee from Tennessee. "I've never had sex with a woman and I don't want to. I haven't had all the men I want yet, so why should I get started with the other 51% of the population?"
Good question, and at her age, Tiffany figures she has plenty of time "to get my fill."
She gets her fill in this scene. She also gets a facial. She also talks dirty like only a confident mature woman can.
"Doing this is something I always wanted to do but never thought I'd do. Then, one day, I was in an adult toy store looking for a new vibrator when I saw 40Something magazine, and when I took it home and read it, I was really impressed by how beautiful the women were, and then I saw an ad looking for models and decided to have my best girlfriend take some test shots of me, and here I am!"
We're glad to have her.